Webinaire sur les subventions à l'aérien (en anglais)
septembre 14 @ 12h00

-

13h30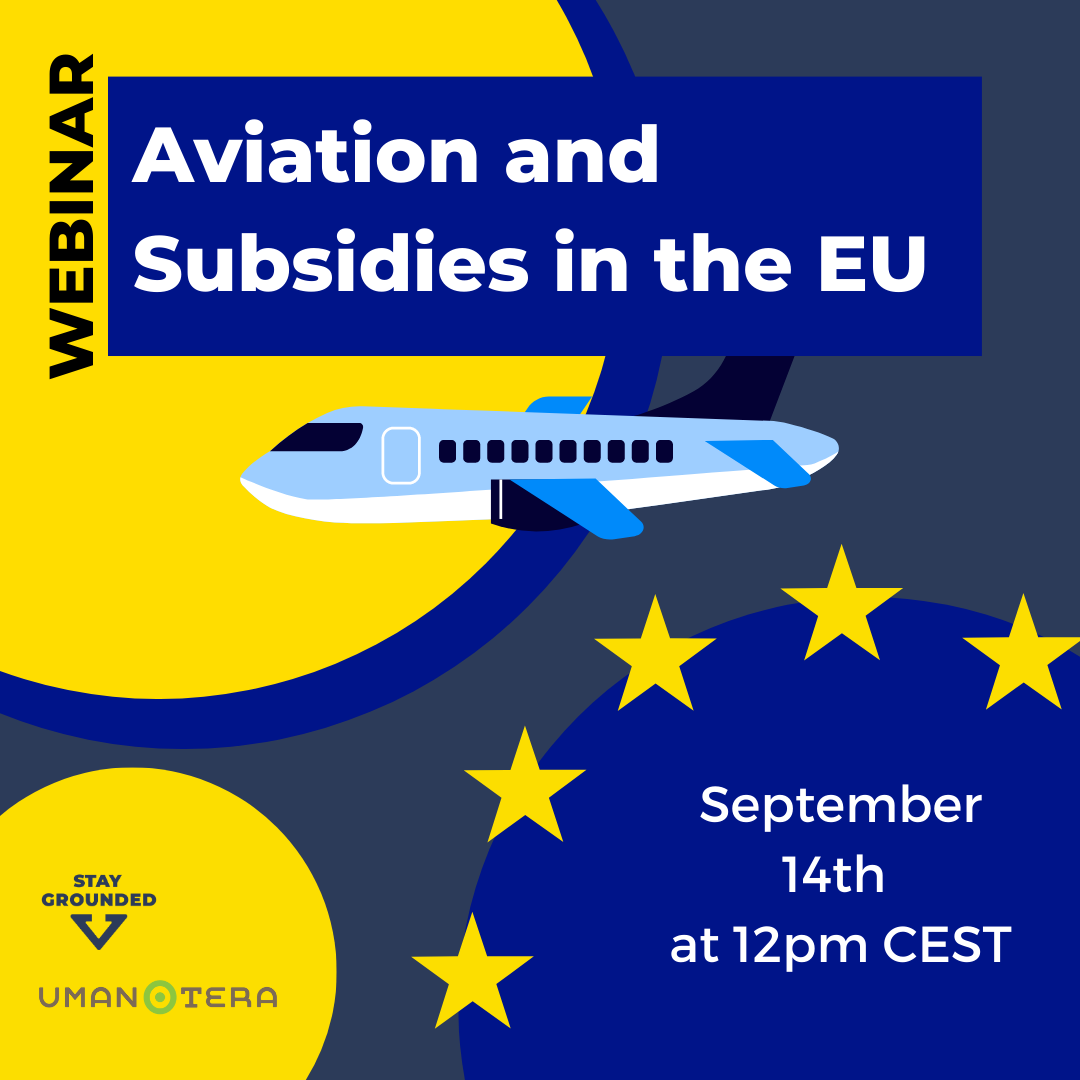 Join Umanotera and Stay Grounded for our joint webinar on Aviation and Subsidies in the EU, to explore together existing aviation subsidies and how to tackle them!
Aviation growth needs to be limited and reversed in order to avoid climate breakdown. Besides caps and limits, a common way to influence aviation (de)growth is via economic (dis)incentives. For decades aviation growth has been fuelled by various direct and indirect subsidies, including the whole chain from aircraft R&D and manufacture to airports, airlines, and air travel.
In this webinar we will give a conceptual overview of subsidies for the aviation sector, will discuss EU-level subsidies, and then dive into national-level subsidies in this field and discuss strategies on how to address and remove them. Special attention will be given to subsidies in Central and Eastern European countries, since the webinar will be co-organised with several NGOs from CEE who collaborate on the project 'Towards a climate neutral EU: efficient allocation of EU funds'.
Provisional agenda:
Introduction from Stay Grounded and Umanotera – 10 min

Overview: subsidies in aviation – European level – 10 min

Overview: subsidies in aviation – National level – 10 min

Aviation and EU funding – Examples from Central and Eastern European countries – 20 min

Moderated discussion: National contexts and strategies to reduce and abolish aviation subsidies – 40 min